PharmaDB Client
A user-friendly GUI assistant with administrator privileges for PharmaDB
Getting the GUI up and running
Make sure you have the following installed on your PC
Tkinter
Python 3 MySQL Driver
Python 3.6 or above
MySQL Community Server
MySQL Workbench
Administrator access
Linux based OS
Make sure
that all the downloaded files are in the same directory.
Getting started
Clone all the contents to your /home directory and open up dataset_PharmaDB.sql in MySQL workbench.
Highlight and execute creation of the database. create database PharmaDBTest
Switch over to the recently created database. use PharmaDBTest
Highlight and execute creation of tables from line number 5 to 17 consecutively.
The environment is ready. Execute python3 client_app_lib.py in terminal.
Database required
Create a database in MySQL named "PharmaDBTest" consisting of the following relations
TestManufacts - Relation about Pharmaceutical Manufacturers
TestMedPrices - Relation about Pharmaceutucal Product Prices
TestMedicines - Relation about Pharmaceutical Products
TestProfitTab - Relation about Active Transactions
TestTypeClass - Relation about Product Classes
TestUserCreds - Relation about User Credentials
TestWarehouse - Relation about Warehouse Details
Screenshots
Database connection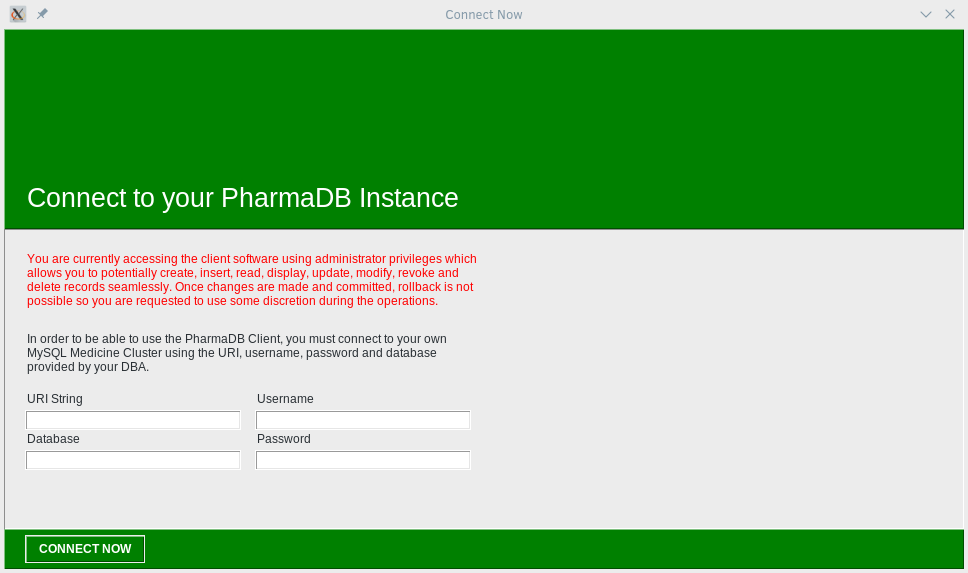 Landing page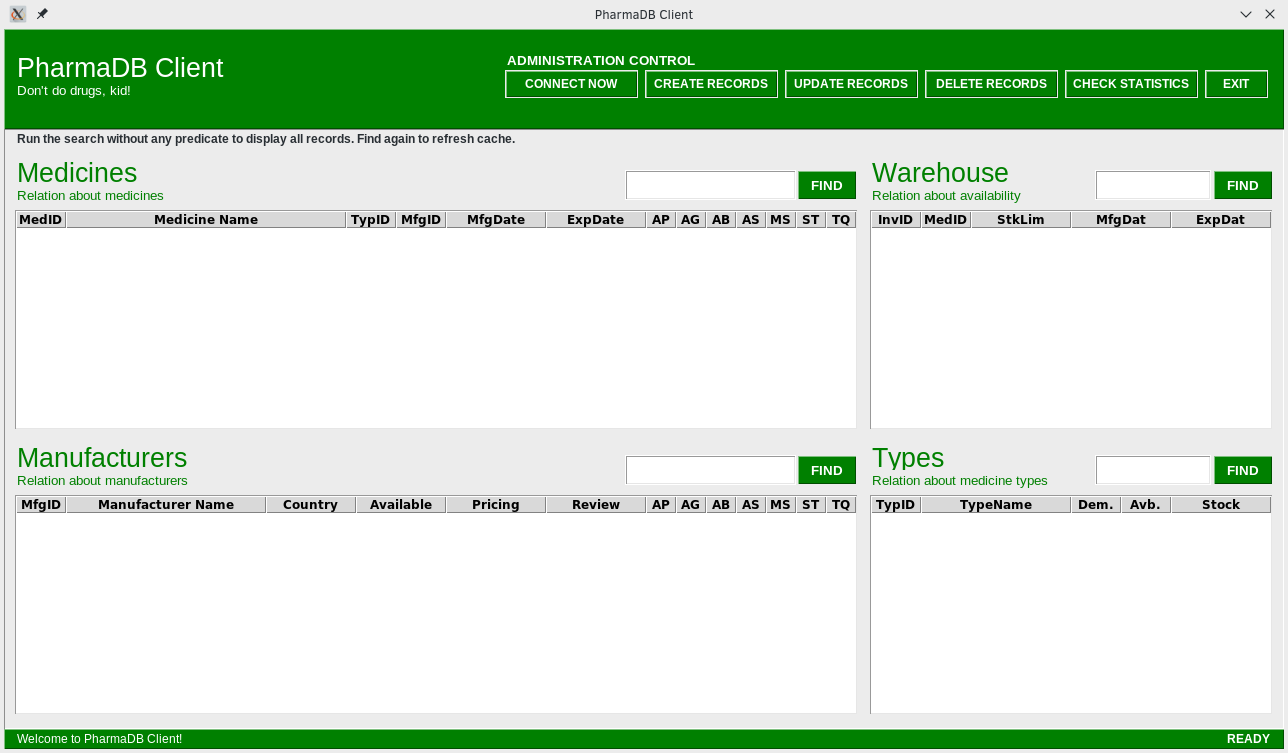 Creation menu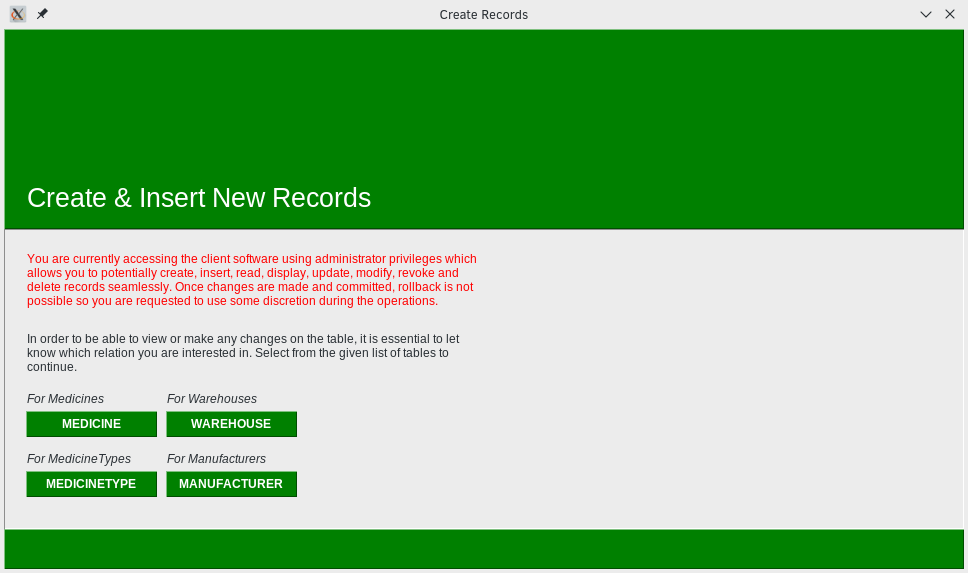 Add new medicines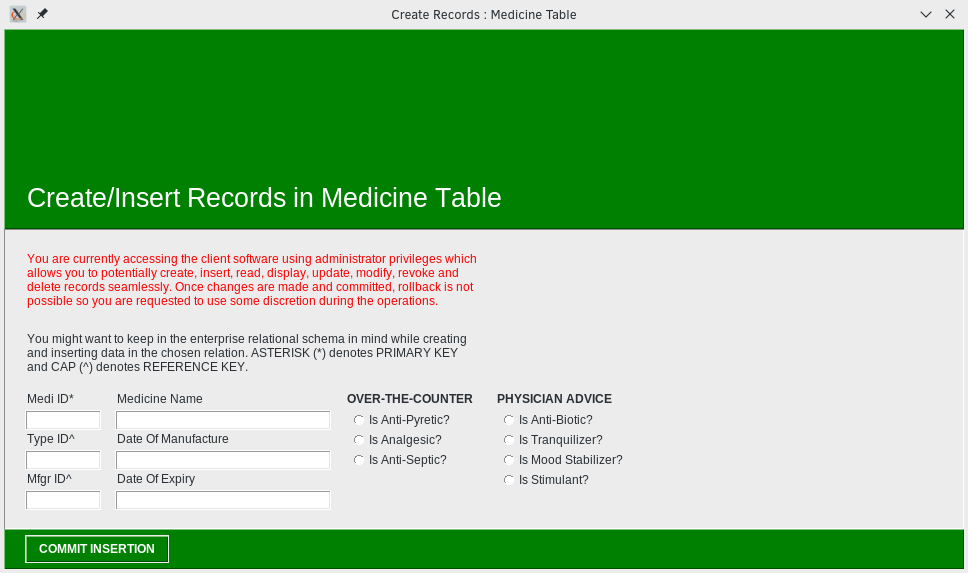 Add new manufacturers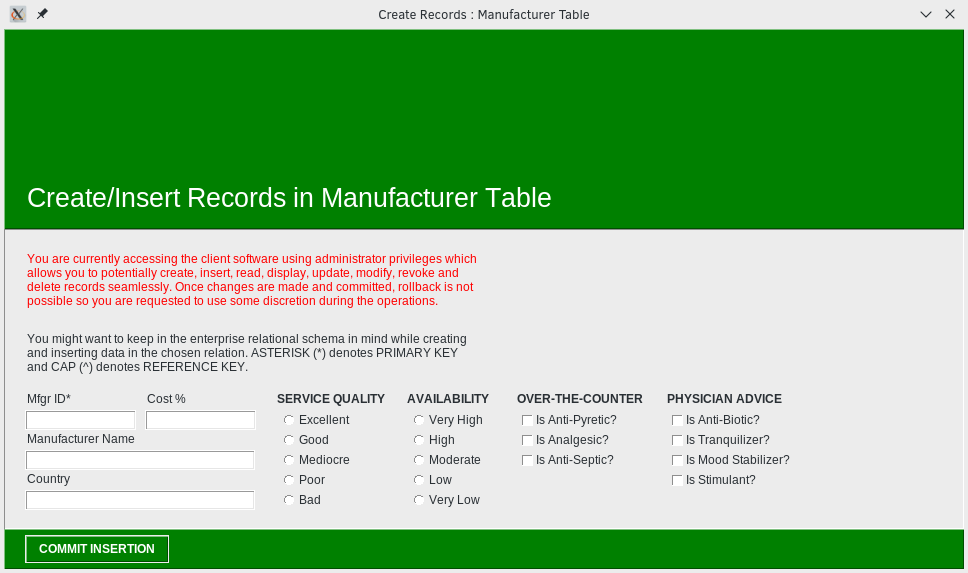 Add new medicine types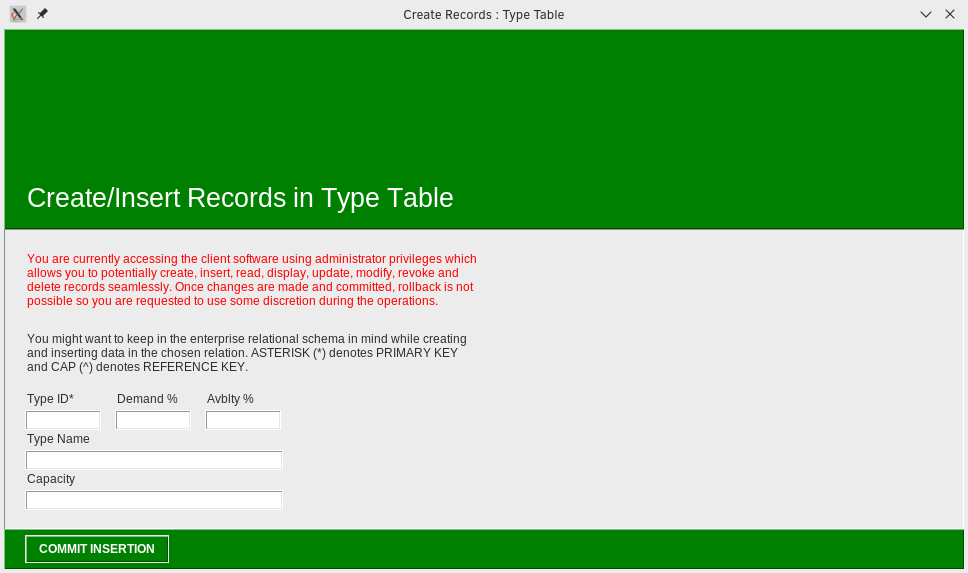 Add new warehouses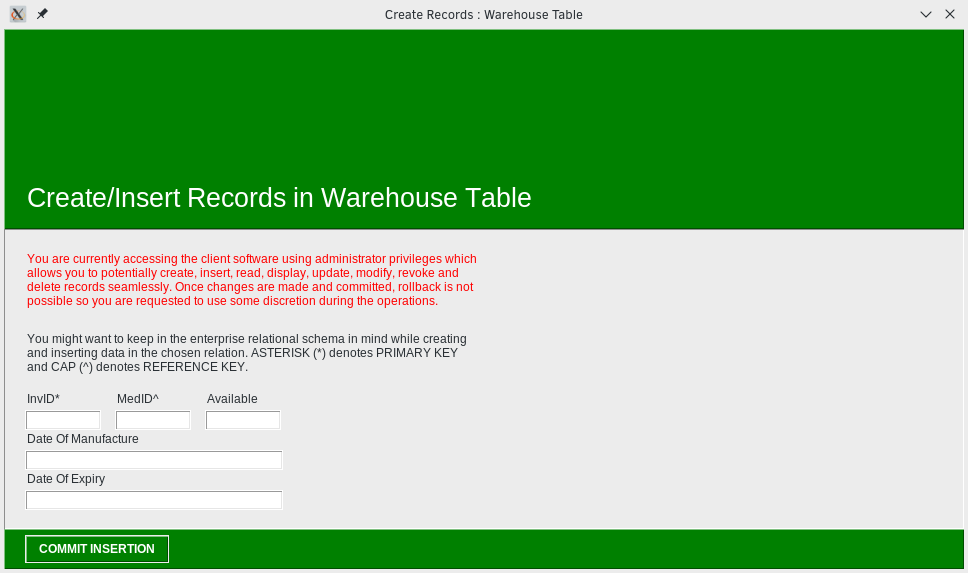 Updating menu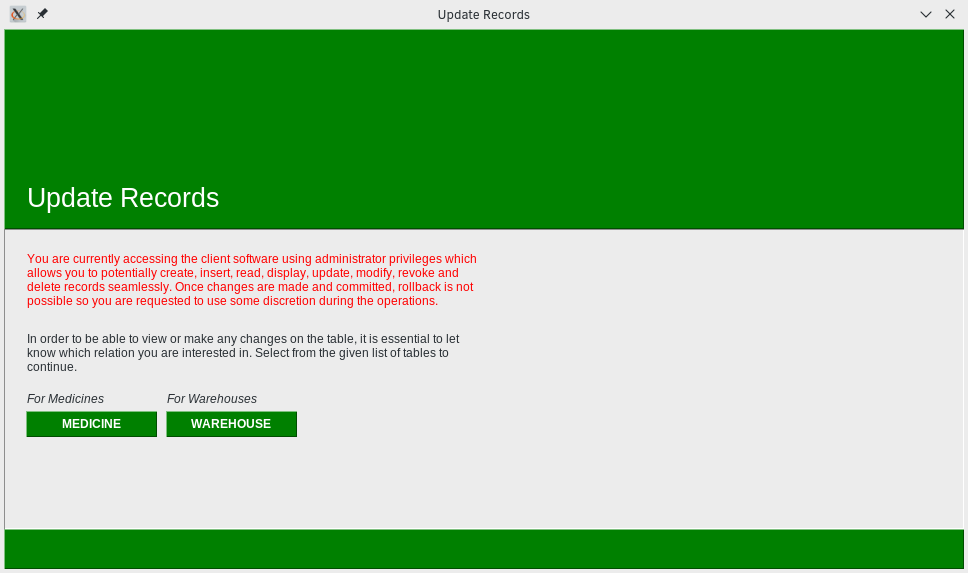 Update existing medicines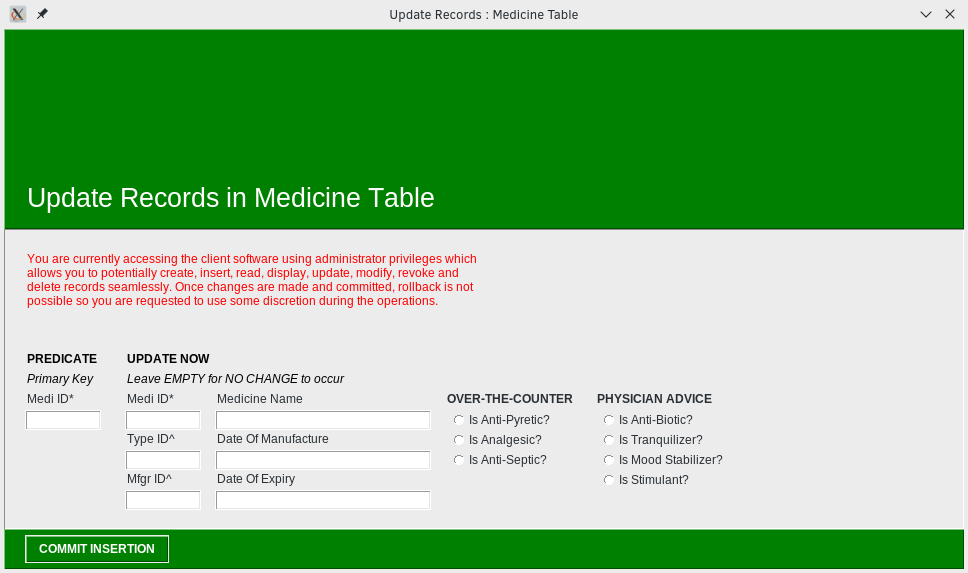 Update existing warehouses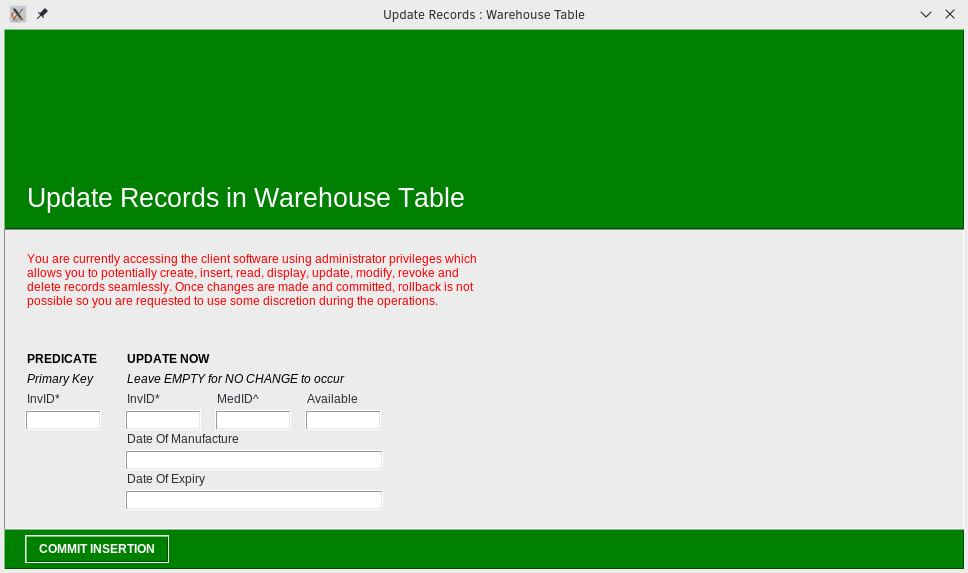 Remove menu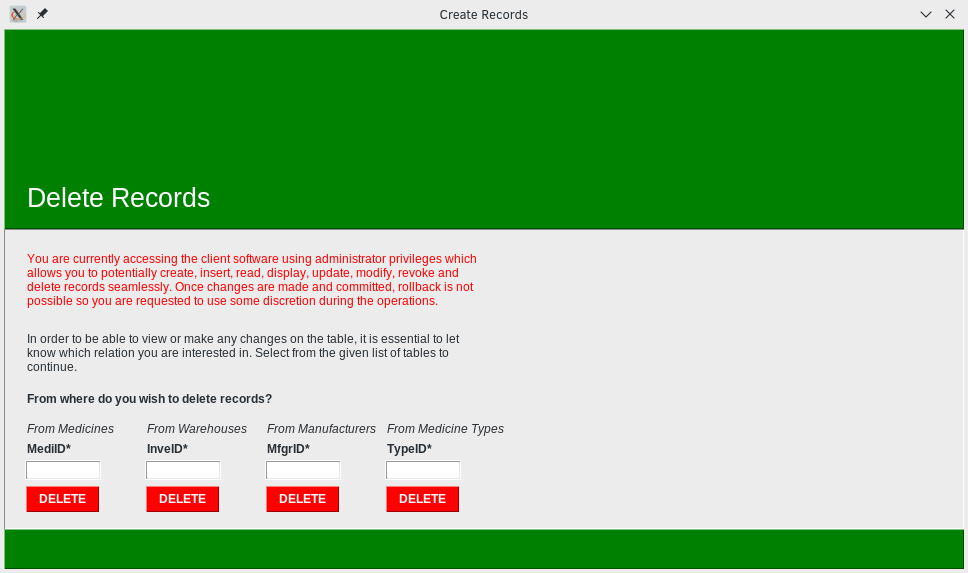 Balance check menu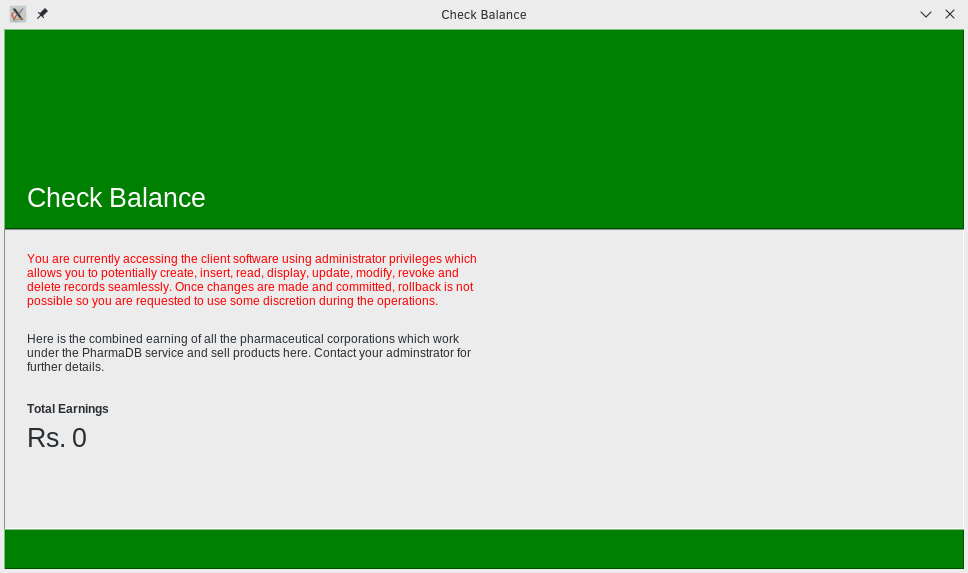 Disclaimer
This application is not intended for use in production environment. It is still a work-in-progress and future updates may break your current operation.